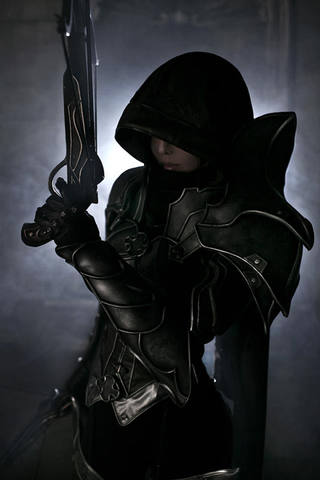 Everything about this Diablo III Hunter class cospaly oozes with drama.
Look at the lighting. Photographer Spiral Cats' gets the silver armor to pop against the beige stone. Placing the strongest source behind Tasha Cosplay, and subtly bringing out the armor is brilliant.
Of course, Tasha Cosplay kills in this costume. She cools very relaxed, but utterly in control of her presence in each photograph. Wearing such elaborate armor and looking so bad ass can't be easy.
---
via geekxgirls | model: Tasha Cosplay | photographer: Spiral Cats
---