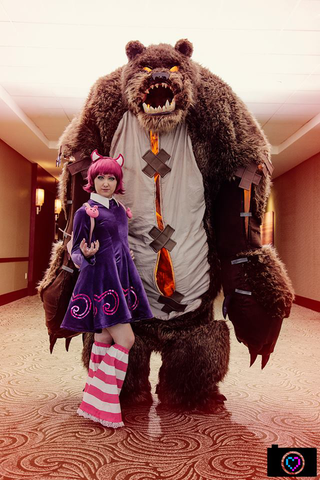 If I saw either of these cosplayers from League of Legends in real life, I'd run the other way... and grab my camera because they look adorable.
Cosplay crew Titanesque Cosplay recently attended Matsuricon 2014 where they showed off their League of Legends garb. Lucky for us, Aperature Ashley was on hand to snap these photos of Annie, Tibbers, LeBlanc and Riven.
Instead of critiquing these costumes, I want to concentrate on the cosplayers' presence. Just look at their faces. Aside from their dramatic poses, I see a group of young people just having a ton of fun together. When it comes down to it, that's what makes cosplay so enjoyable to see.
---
[source: Geeks are Sexy |cosplayer: Titanesque Cosplay | photography: Aperature Ashley]

---