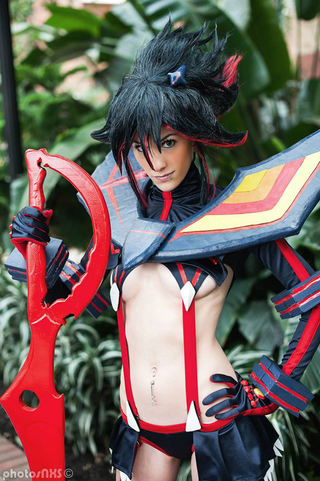 Guys guys guys! We can all go home now. No need to debate any longer. Here's the best Ryuko Matoi cosplay ever.
Cosplayer Tarachuichooseyou wore this flawless looking Ryuko Matoi costume during Katsucon 2014. There might not be too much to the actual costume (literally), but notice the details: wild berserk-ing hair, seamless thigh-high heels, and fierce underboob. The added embellishments - lip and belly button piercing - are pitch-perfect.
And just look at dat confidence.
---
[via GeekxGirls |cosplayer: Tarachuichooseyou | photography: AnimazeGuy]
---